Abstract Reasoning Test (ART)
The Abstract Reasoning Test (ART) helps to identify those candidates who fit the very first characteristic.
When seeking people to hire, employers look for four basic qualities:
Interpersonal intelligence
Request mor information
→
WHAT DOES ABSTRACT REASONING MEASURE?
ART measures general mental ability (GMA). GMA is one of the best predictors of job and training performance across different types of jobs.
"that, among other things, involves the ability to reason, plan, solve problems, think abstractly, comprehend complex ideas, learn quickly and learn from experience" (Gottfredson, 1994, p. 13)
WHO DO WE RECOMMEND IT FOR?
Abstract reasoning is suitable for entry-level jobs of blue/pink/white collar workers as well as for jobs of higher complexity (e.g., managers and specialists). It is a favorable cost-effectiveness ratio in comparison to other selection methods.
WHAT IS AN ABSTRACT REASONING TEST?
ABSTRACT REASONING TEST (ART) is a non-verbal matrices test of general cognitive ability that has high validity as a predictor of performance ratings and training success in jobs of all levels of complexity. More specifically, ART measures ability to think inductively, i.e., the ability to identify patterns and regularities and to apply the rules derived from them on tasks at hand. Individuals with an above-average inductive reasoning ability are able to abstract regularities from their learning experience and deduce consequences for their future behavior. Such people tend to be good problem solvers, logical and clear thinkers, quick learners and sound decision makers. All these qualities are crucial for almost every job position, nevertheless they are of higher importance as the level of job complexity is increasing.
How does Abstract Reasoning Test work?
Testing from test taker's home or under controlled testing conditions. Available in 10+ languages (E.g.: English, Czech, German, Hungarian, Polish, Serbian, Slovak, Romanian, Russian etc.).
Fill in online on our user-friendly interface. ART consists of 23 non-verbal logical problems with 25-minutes time limit.
Automatically generated feedback report for both the test taker and the test user. Test results are compared to local or international norm group of more than 5000 individuals.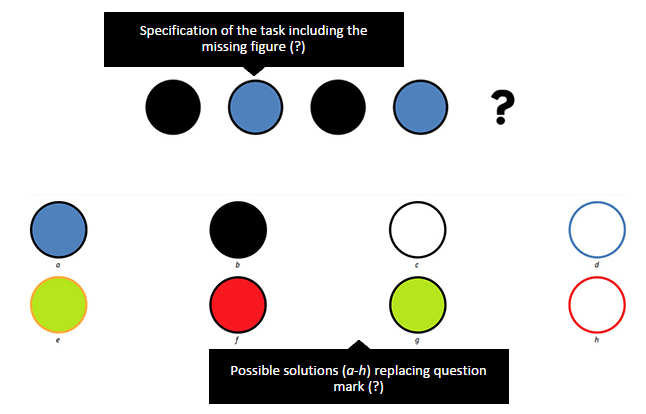 How will ART help your organisation and employees?
Selection purposes
It is most useful in situations when you want to estimate what is the candidate's cognitive horsepower and to size up whether his/her intellectual abilities are sufficient for managing the job he/she is aspiring for.
Target group
Suitable for entry-level jobs of blue/pink/white collar workers as well as for jobs of higher complexity (e.g. managers)
Increasing employee success
By incorporating outputs from ART into your hiring decision making process you can increase the odds that selected candidates will successfully do their job.
Looking for cognitive tests?
See the tests developed by Assessment Systems International. Request a free login for your company or contact us for more information.