Hogan Authorised Distributor
Hogan Assessments
There are two keys to success in business: money and people. Hogan uses a powerful science of personality assessment to help you hire the right people, develop talented employees, build great leaders, and impact the bottom line.
9 million+
Online assessments conducted worldwide
974+
Jobs and job solutions
We predict performance
Assessment Systems International is an Authorized Distributor of Hogan Assessment Systems.
Personalized Feedback
Our 60+ psychologist consultants offer personalized feedback based on your Hogan report.
Customized Metrics
We provide customized metrics for your company's competencies and needs.
Get Certified
With the Hogan Certification Training you can become expert in the interpretation of tests and reports. Further information here.
Hogan Assessments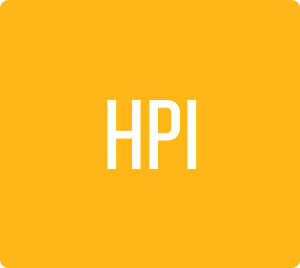 HOGAN PERSONALITY INVENTORY
THE BRIGHT SIDE
CAN YOU DO THE JOB?
7 scales of the Hogan Personality Inventory predict job performance by measuring normal personality.
The HPI was developed specifically for the business community. It measures the personality characteristics necessary for success in careers, relationships, education, and life.
Whether you're implementing organizational assessment processes or enhancing executive development, HPI reports can help you identify the fundamental factors that distinguish personalities and determine career success.
ADJUSTMENT
confidence, self-esteem, composure under pressure
AMBITION
initiative, competitiveness, desire for leadership roles
SOCIABILITY
extraversion, gregariousness, need for social interaction
INTERPERSONAL SENSITIVITY
tact, perceptiveness, ability to maintain relationships
PRUDENCE
self-discipline, responsibility, thoroughness
INQUISITIVE
imagination, curiosity, creative potential
LEARNING APPROACH
achievement orientation, valuing education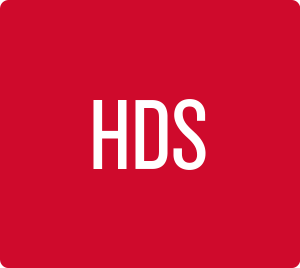 HOGAN DEVELOPMENT SURVEY
THE DARK SIDE
WHAT WILL GET IN YOUR WAY?
11 scales of the Hogan Development Survey can actually be strengths under normal circumstances. However, when you're tired, under pressure, or otherwise distracted, these derailers often impede effectiveness and erode quality of business and personal relationships.
The HDS can help mitigate the negative personality characteristics that derail success in careers, relationships, and life.
EXCITABLE
moody, hard to please, emotionally volatile
SKEPTICAL
suspicious, sensitive to criticism, expecting betrayal
CAUTIOUS
risk averse, resistant to change, slow to make decisions
RESERVED
aloof, uncommunicative, lacking empathy
LEISURELY
overtly cooperative, privately irritable and stubborn
BOLD
overly self-confident, arrogant, entitled
MISCHIEVOUS
charming, risk-taking, excitement-seeking
COLORFUL
dramatic, attention-seeking, interruptive
IMAGINATIVE
creative, but thinking and acting in eccentric ways
DILIGENT
meticulous, precise, hard to please, micromanaging
DUTIFUL
eager to please, reluctant to act against popular opinion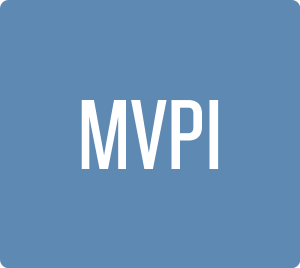 MOTIVES, VALUES, PREFERENCES INVENTORY
THE INSIDE
WILL YOU LIKE THE JOB?
10 scales of the Motives, Values, Preferences Inventory identifies ideal jobs, positions, and work environments.
The MVPI allows your organization to ensure that a new hire's values are consistent with those of the organization. The MVPI can also help diagnose areas of compatibility and conflict among team members.
Core values are part of a person's identity and constitute our key drivers – they are the things we desire and strive to attain.
RECOGNITION
responsive to attention, approval, praise
POWER
desiring success, accomplishment, status, control
HEDONISM
oriented for fun, pleasure, enjoyment
ALTRUISTIC
wanting to help others and contribute to society
AFFILIATION
enjoying and seeking out social interaction
TRADITION
dedicated to strong personal beliefs
SECURITY
needing predictability, structure, order
COMMERCE
interested in money, investment, business opportunities
AESTHETICS
concerned with look, feel, design of work products
SCIENCE
seeks knowledge, research, technology, data
Hogan Reports

Hogan Select
General employability
A simple, easy-to-use hiring tool that quickly measures how employable a candidate is based on basic job requirements.
Express
The Express Report is based on a candidate's scores on seven dimensions that influence occupational success within seven job categories: Managers & Executives, Professionals, Technicians & Specialists, Operations & Trades, Sales & Customer Support, Administrative & Clerical, Service & Support. This off-the-shelf report provides an immediate recommendation based on the assessment results that will identify each candidate as high, moderate or low fit for the job opening. Additionally, the report identifies the candidate's strengths, areas of concern and interview style.
Basis
The Basis Report combines psychological assessment with behavioral interviewing to evaluate the employment potential of job candidates. This comprehensive report provides a rich description of a candidate's suitability for the job and organization, a hiring recommendation, full behavioral interview guide, and a hiring decision process – all the information needed to evaluate a candidate and arrive at a quality hiring decision.
Sales Basis
Sales Basis is an out-of-the-box solution for hiring high revenue-generating sales professionals, used for a broad range of sales jobs across industries.

Hogan Lead
Leadership potential report
Hogan Potential identifies leadership potential by detailing inherent personality characteristics which contribute to the achievement of goals and desires. The Potential Report predicts how others describe a leader's day-to-day approach to work and leadership along with behavioral and leadership implications, competency analysis, and development recommendations.
Challenge
Hogan Challenge describes how leaders are likely to interpret the world and treat subordinates while under stress and pressure. The Challenge Report predicts career-derailing behaviors that interfere with the ability to build a cohesive and high-performing team.
Values
Hogan Values explores core values and goals that ultimately drive a leader's behavior, aspirations, and expectations about life. What people value determines how they will lead; this determines the kind of environment a leader is going to create and the sort of organizational culture in which the person will perform the best work.
Coaching
The Coaching Report is a self-guided, comprehensive development planning tool for individual leadership development. The Coaching Report integrates the information from the Potential, Challenge, and Values reports into a five-step planning process. By completing this process, a leader produces a powerful, personal development plan designed to foster professional growth.
Summary Report
Hogan Summary is a self-guided interpretation of individual strengths, values, and challenges. The Summary Report is a snapshot of interpersonal performance, organizational suitability, and a primer for performance improvement and shifts in behavior.
Leader Basis
Leader Basis is an out-of-the-box solution that identifies a candidate's strengths and potential areas of weakness for leadership roles and provides a hiring recommendation.
Leader Focus
Leadership is complex and multi-dimensional. Regardless of your current or aspirational role, you constantly make leadership impressions on those around you. For first-time leaders or managers, understanding how their personality characteristics define their leadership style can be difficult and hinder their ability to lead. Hogan's Leader Focus Report aims to simplify and provide insight into six leadership dimensions that influence leadership style and effectiveness.
Hogan Judgement
Pruža opis stila obrade informacija učesnika, pristupa i stilu donošenja odluka i otvorenosti za fidbek i koučing.

Hogan Develop
Career
The Career Report describes how an individual will act in various business circumstances, identifies strengths and shortcomings, and includes detailed developmental tips on how to manage his/her career. This high-impact report accurately identifies the behavioral tendencies likely to affect job performance.
Manage
The Manage Report highlights the most effective techniques for managing an employee. This in-depth report identifies strengths on which to build and shortcomings that may be a challenge.
Compass
The Compass Report outlines occupational significance of a person's core values and provides effective career planning information. This value-driven report clarifies a person's values, compares these values with various occupations and cultures, and describes the kind of people with whom the person will be comfortable to work and live.
Insight
The Insight Series provides organizations with scientifically validated information about an individual's strengths, performance risks, and core values. Used as a feedback tool for selection or development, the easy-to-understand report series provide emerging and mid-level managers with self-awareness needed to perform effectively.
High Potential
Hogan High Potential Talent Solution is development focused to equip an organization's high-potential talent population to become next leaders. Potential for what? Potential to build and lead teams that can consistently outperform the competition. Some people who appear to have leadership potential are often not effective leaders; on the other hand, many effective employees are overlooked for promotion because they do not self-promote enough to get noticed. The Hogan High Potential Model measures three dimensions of a leadership potential, highlighting individual strengths and ranked areas of actionable development. The intent is to prioritize areas where focus and attention should be targeted, resulting in maximized leadership potential.
EQ
Hogan EQ assesses emotional intelligence, the ability to identify and manage your own and others' emotions. People skills determine success, and individuals who lack the ability to build effective relationships are predestined to fail – no matter how smart or talented they are. The easy-to-understand EQ Report provides an overall score, as well as scores and feedback for six emotional competencies. The report also includes a summary of likely behaviors, score pros and cons, and discussion points.
Team Report
Hogan Team is designed to help team members gain a holistic, personality-based understanding of team strengths, weaknesses, and culture, and to understand how members' personalities and motivators may support or hinder team effectiveness in light of the team's character, business, context, and goals. The report draws on personality assessment to help teams identify and understand three internal dynamics: strengths and weaknesses, potential fracture lines, and culture and shared values.
Some of our clients who use Hogan Assessments
We use Hogan Personality Inventory, Hogan Development Survey and Motives, Values, Preferences Inventory to support our decisions as we believe the Hogan tests are valid and reliable tools which help us reduce cost and make hiring and development processes lean and fast.
Tesco
Delhaize Serbia has been using Hogan Assessment Systems tools in our everyday HR practice for selection and employee development purposes because it is a set of psychometric tools that is highly predictive and useful above all.
Delhaize Group
The unique approach of their advisory team, customization of the testing process and a use of Hogan tests and reports have really made a great impression on us, and resulted in the adoption of effective hiring and HR development practices.
T-Mobile
We believe the Hogan tests are useful, valid and reliable tools. With the help of these reports we will improve our HR systems and processes. We appreciate the psychometric background of Hogan's methods and use these tests in the selection of new employees or development of our staff.
Sanofi